I demand you pause everything you're doing and focus on the new Netflix Christmas movie starring Vanessa Hudgens. Sorry, The Princess Switch, you were so 2018. Hitting the streaming service on November 21, this holiday season is going to be all about The Knight Before Christmas, which is not a part of Tim Burton's Night Before Christmas universe, but I wish it were.
Vanessa Hudgens and Josh Whitehouse star in the perfectly-titled holiday rom-com, The Knight Before Christmas. She plays a kind science teacher who has been disillusioned by love and he's the cursed medieval knight she must help return to his time — FIRST LOOK: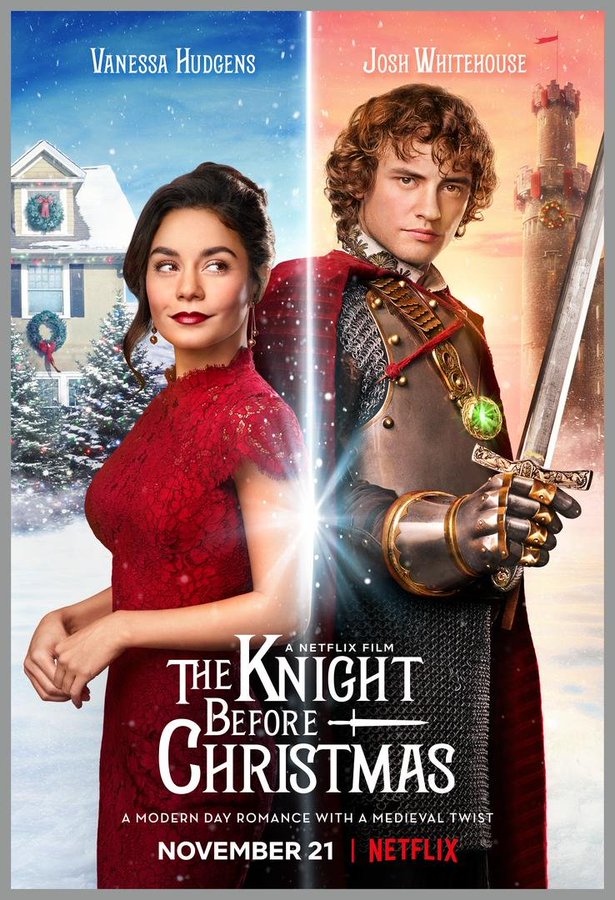 Vanessa stars as "a kind science teacher who has been disillusioned by love." Luckily, she meets a cursed medieval knight, played by Josh Whitehouse, who she must help return to his time. You know, as one does.
Honestly, I've never been more ready for anything in my life, and Twitter hasn't either.Image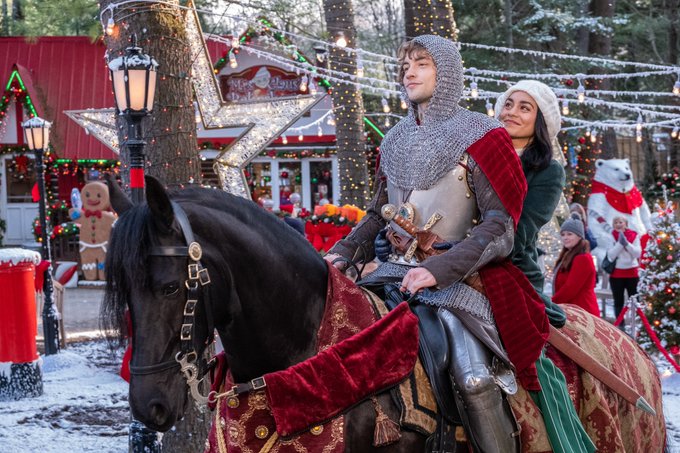 Who else is getting serious Enchanted vibes?! Personally, this checks off all my holiday movie boxes. A romantic ride on horseback? Check. Lacy red dress with matching lipstick? Check. Christmas lights and fake snow everywhere you look? Check and check. Hallmark is shaking.
If you don't remember, last year, Vanessa starred in the delightful Netflix Christmas movie The Princess Switch as two different characters. Chicago native Stacy (Vanessa) is pushed into competing in a royal baking competition by her hot best friend. While setting up for Master Chef Belgravia, Stacy runs into Margaret, the Duchess of Montenaro (also Vanessa), who is in town getting to know her fiancé, a hot prince. The duchess wants to switch places for two days to see what it's like to be a real girl. Can relate. And guess what? There's going to be a sequel.
Next year, might I suggest High School Musical: Rocking Nativity Play? Vanessa might have to move to Disney + though.
https://www.cosmopolitan.com/entertainment/movies/a29475397/vanessa-hudgens-netflix-netflix-the-knight-before-christmas-first-look/?utm_medium=social-media&utm_source=facebook&utm_campaign=socialflowFBCOS&fbclid=IwAR3rNyPfL9njrfG07yR5Y-1E_DWMUjSofYvESZUycPYVDd5cqDNHld7I53g